LAS VEGAS WEALTH MANAGEMENT TEAM
MEET THE  WEALTH MANAGEMENT TEAM
Thomas J. Goodson, ChFC®, CLU®, CASL®
CA Insurance Lic: 0649351
Founder and Chief Executive Officer of AmeriFlex® Financial Services
Tom can be reached at:
Email: [email protected]
Direct Line: 702-987-9731
Mr. Goodson was an early adopter of financial planning. He is a Chartered Financial Consultant (ChFC©), Chartered Life Underwriter (CLU©) and Chartered Advisor for Senior Living (CASL©) and holds FINRA Series 6, 7, 22, 24, 26 and 63 securities licenses.
Mr. Goodson has been providing his knowledge and expertise in financial planning and wealth management for more than 30 years to businesses, non-profit organizations, families and individuals. He is dedicated to establishing a corporate culture at AmeriFlex® that emphasizes community outreach and sustainable philanthropy to help those who are less fortunate.
Tom takes pleasure in getting to know each client in order to learn about their personal lives and the goals they wish to achieve. He says, "I grew up on Navy bases on the East Coast and very early on I learned to adapt to my surroundings and read people – a skill that is useful in the wealth management profession. It's fascinating to listen to everyone's story because each one is unique. I appreciate my clients' candor and intelligence; I hold them in high esteem. The thing that gives me the most satisfaction, is helping people succeed and grow. This also applies to working with my colleagues. I enjoy recognizing and developing the talent of our Wealth Managers and administrative staff at AmeriFlex®. This is a company where everyone can reach their full potential."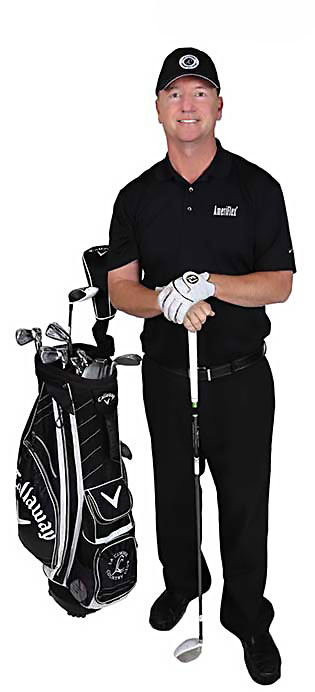 Favorite childhood memory: Working on my grandfather's farm in Ohio.
Hobbies: I love to get up early and read about world news on Bloomberg and Reuters. I enjoy skiing, sailing, swimming and playing golf on a regular basis.
Passions: My family is my passion. My wife and I are raising two boys with the intention of fostering good citizens.
Favorite quotes:
"Nothing can stop the man with the right mental attitude from achieving his goal; nothing on earth can help the man with the wrong mental attitude." – Thomas Jefferson
Diana Heu, MBA
CA Insurance Lic: 0H10202
Partner/Wealth Manager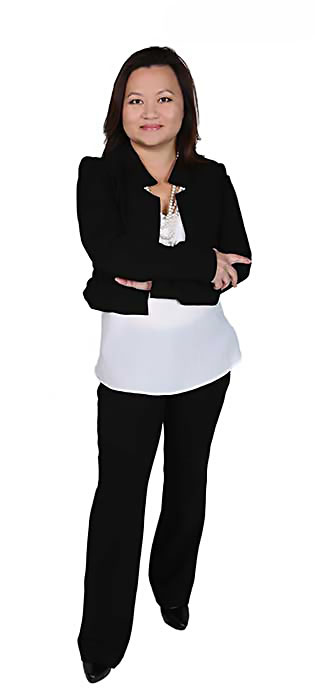 Diana can be reached at:
Email: [email protected]
Direct Line: 805-770-1354
Diana Heu is responsible for the overall management of a group of high net worth clientele, which includes financial/retirement planning, asset management and durable income strategies. She is also the Chief Compliance Officer who manages a team responsible for the compliance program at The AmeriFlex Group® and the supervision of 100+ Advisors.
Ms. Heu earned her MBA in Financial Planning from California Lutheran University. She also has a Bachelor of Science degree in Business Management from The University of Phoenix in addition to dual Associate of Art Degrees in Economics and Business Administration from Santa Barbara City College. Prior to her tenure with AmeriFlex®, Ms. Heu acquired over fifteen years of experience working in the medical device manufacturing and engineering fields, where she gained expertise in quality assurance, configuration/document management, auditing, and process improvements. Ms. Heu currently holds FINRA Series 24, 7 and 66 securities licenses including a Life and Health Insurance license.
When asked about what makes AmeriFlex® a great company, Diana is quick to point out that "It's a place where all team members are encouraged, empowered and supported in their professional growth. We pride ourselves in providing our clients with superior service by combining old fashion service with technology. I love to listen to my clients' stories, goals and aspirations, and helping them achieve their financial goals."
Birthplace: I was born in Thailand, but grew up in Santa Barbara County and consider Santa Barbara my home town.

Favorite childhood memory: I lived in Isla Vista as a child and remember it to be a quiet little beach town. I would ride my bike with friends down to the store where I could buy ice cream cones for 15 cents, roll down the hill in the park or swim at the beach and play without a care in the world!

Passions: I love movies, especially ones that I attend with my children. My interests range from The Lion King to The Matrix. It's fun to unleash my inner film critic and discuss a new release with family and friends.

Hobbies: I love to play tennis, golf, hike, go bowling and relax over coffee at the local marketplace near my home.

Favorite quote: "If you can dream it, you can do it." – Walt Disney
Jesse Kurrasch, CFP®, RICP®
CA Insurance Lic: 0I60746
Financial Planner
Jesse can be reached at:
Email: [email protected]
Direct Line: 702-987-9732
As a member of the AmeriFlex® Financial Planning team, Jesse Kurrasch works directly with clients to help them answer some of their most challenging financial questions. In order to better address the needs of his clients, Jesse pursued and earned his CFP® CERTIFIED FINANCIAL PLANNER™ Professional designation, as well as the RICP® Retirement Income Certified Professional® designation, providing him with extensive background knowledge on the subject of retirement planning. While he is passionate about finance and investing, Jesse remarked that it is the clients, not the numbers that bring him the greatest satisfaction. As he sees it, "We are in the business of helping people. It's the work we do with our clients each day that keeps me coming back for more."
Jesse received his Bachelor's degree in the History of Public Policy from the University of California, Santa Barbara, where he cultivated a curiosity and enthusiasm for finance. He holds FINRA Series 7 and 66 securities licenses and has his California Life & Health Insurance License.
Birthplace: Long Beach, CA
Favorite childhood memory: Growing up in Long Beach, we had more parks per square mile than any other city in Los Angeles. My friends and I would build dirt jumps for our BMX bikes at the parks every day after school. Needless to say, my love of two wheels started when I was young.
Hobbies: Anything with two wheels has always fascinated me. I grew up racing bikes, and as I got older transitioned into motocross. I also enjoy hiking, surfing, diving, and occasionally a quick game of racquetball.
Passions: The outdoors and any activities within them. I love to get out of the city and head to the mountains for a ski trip, an epic hike, or a long mountain bike descent. I'm also passionate about traveling and exploring new parts of the world – every new place brings its own lessons and perspective to life that I find invaluable.
Favorite quotes:
"I do not think that there is any other quality so essential to success of any kind as the quality of perseverance. It overcomes almost everything, even nature." – John D. Rockefeller
Michael Pashak, AIF®, RICP®
CA Insurance Lic: 0C57281
Financial Advisor
Michael can be reached at:
Email: [email protected]
Direct Line: 702-987-9733
Michael Pashak brings over 20 years of insurance and investment experience to AmeriFlex, having spent the majority of his financial career as an independent agent. His financial experience provides clients with comprehensive wealth management strategies including retirement & college planning, insurance coverage, and employer-sponsored retirement plans.
Michael graduated from Queen's University in Kingston, Ontario, Canada with a bachelor's degree in Kinesiology & Mathematics as well as a bachelor's degree in Education from Western University in London, Ontario, Canada. After re-locating to the United States, Michael earned his FINRA Securities Series 6, 7, 24, 26, 63 and 65 registrations held through SagePoint Financial, as well as his life, health and variable annuity insurance licenses. He attained the AIF® credential in 2016. Attainment of the AIF® credential demonstrates understanding of the Prudent Practices and methodology.
"I am looking forward to making AmeriFlex a household name in Las Vegas and the surrounding area," says Mike when asked about what he would like to accomplish.
Birthplace: Edmonton, Alberta, Canada
Favorite childhood memory: Growing up in Canada with 5 brothers and 3 sisters there was never a dull moment. When I was 16, we moved to a 25 acre estate that had a small pond on the property. In the winter when the pond would freeze over, we would scrape the ice and have weekend hockey tournaments with family and friends.
Hobbies: Triathlons are my passion both full and half distance Ironman competitions. I also compete in marathons and enjoy hiking, travelling and theater.
Passions: Competing, whether it is in the pool, on the track, on the road or even in a friendly board game.
Family life: My wife Ann, son Wyatt.
Favorite quote:

"You miss 100% of the shots you don't take" – Wayne Gretzky
Michael Sutfin
CA Insurance Lic: #0A81803
Wealth Manager
Michael can be reached at:
Email: [email protected]
Direct Line: 714-394-8301
Mike began his career at PaineWebber and left his position at Wells Fargo Advisors after 17 years to join the AmeriFlex® Team. Mike has dedicated over 31 years to adding structure to savings and investment planning. He uses his extensive personal and professional experience in all areas of investment planning to help clients specify clear goals, develop a detailed plan, then implement and monitor that plan on an ongoing basis. Mike offers all aspects of financial services specializing in Retirement and Investment Planning.
When asked why he choose AmeriFlex®, Mike responded that "I joined the AmeriFlex® Team after careful consideration and research. It was an easy decision once I came to know the people and the processes they offer.".
Birthplace: Born and raised in the OC
Favorite childhood memory: Surfing in Huntington Beach. Just as the sun came up a dolphin jumped high out of the water and with the sun reflecting off it, the dolphin turned a glistening golden color.
Hobbies: I love sports. As a teen I began surfing. In my 30's I ran marathons, played in softball leagues and recently I've taken up golf.
Passions: I have always had a passion for the markets ever since reading books as a teenager about Wall Street. My newest passion is golf; A sometimes frustrating game until you hit that amazing shot!
Family Life: My wife and I enjoy hanging out with our friends and their children. We visit our two adult children in San Diego when time permits.
Favorite quote: "If you want to make God laugh, just tell him your plans." ~Anonymous
Taina Gude
Wealth Manager*
Taina can be reached at:
Email: [email protected]
Direct Line: 702-987-9734
Qualifications, Licenses, and Education
Joined the industry in 2002
Securities: Series 6, 7, 63, and 65
Life, Health and Variable Insurance
S. in Business Administration & Finance from Arizona State University, Tempe, AZ
Experience
Taina joined the financial services industry in 2002 after she relocated to Boulder City, NV to start a family. Her passion to help clients plan for their future and manage their financial resources has kept her focused on the importance and necessity of holistic financial planning.
Taina grew up in Tucson, AZ, and prior to joining the industry, she spent over 17 years in the airline industry, and 5 years in the mining industry.
Specialty in my field:
Taina believes that holistic comprehensive financial planning is underutilized. It has always been her preferred way of doing business, as it can help clients make informed financial decisions. Planning for the unexpected is what allows Taina to instill confidence in her clients.
Business philosophy:
Always put clients and their priorities FIRST. Each client relationship is unique. The financial markets and economy may change, but her commitment to helping clients focus on what is important to them has not.
Birthplace: Savannah, GA
Favorite childhood memory: Getting my first horse at 12 years old.
Hobbies: Philately – I have been collecting stamps since I was 12 years old.
Family life: We enjoy NHRA drag racing and lacrosse.
Favorite quotes:

I make it a practice to always follow the Golden Rule: Treat others as you would like to be treated.

Personal:

Taina lives in Boulder City, NV (home of the Hoover Dam) with her husband and youngest son. They have two grown children, and 3 grandchildren.

Organizations:

VP of Boulder Business Development/Lions Club of Boulder City
Southern Nevada Lacrosse Association (SNLA) – Secretary
Marshall C. Moua
CA Insurance Lic: 00M17662
Registered Assistant
Marshall can be reached at:
Email: [email protected]
Direct Line: 702-987-9735
Marshall Moua is responsible for opening and maintaining client accounts as well as performing financial plan updates. He assists with the day to day operations of the branch office. Marshall has an extensive background in organization, time management and customer service where he developed during most of his college years working in the restaurant industry.
Marshall is a graduate of Cal Poly Pomona where he received his Bachelor's degree in Finance, Real Estate and Law. Marshall currently holds a FINRA Series 7 and 66 securities licenses and a California Life Insurance license.
Birthplace: Santa Barbara, California
Favorite childhood memory: I remember during Christmas time I would spend a couple of days with my cousins that I did not see very often. We would stay up all night watching Disney movies or even scary movies in the living room all bunched up together.
Hobbies: During my free time, I like to catch up with old friends, go to the beach, exercise at the gym, play football with friends and try new places to eat. I also like to train and prepare for running events like the Spartan Race or Tough Mudder.
Passions: I love to exercise and keep my body in good physical condition. It allows me to make good habits of anything by setting goals and being able to accomplish them.
Family life: I am the oldest of 3 boys. I set the bar pretty high
Favorite quotes: "I fear not the man who has practiced 10,000 kicks once, but I fear the man who has practiced one kick 10,000 times." – Bruce Lee